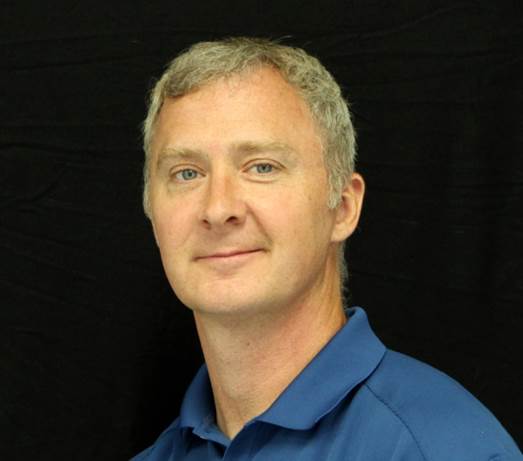 Tim Carlier
Engineer / President
A 25-year veteran of the mechanical engineering industry, Tim founded ITM in 2001 to help companies reduce costs and improve efficiencies through better product development, management and production. He has since grown the company to serve clients on five continents. 
Mr. Timothy M. Carlier
President/Founder, Integrated Test and Measurement (ITM)
Tim is president and founder of Integrated Test and Measurement (ITM), a provider of industrial monitoring and mechanical testing services for companies across the globe. A 25-year veteran of the mechanical engineering industry, Tim has helped design, analyze and improve the products and processes of businesses in a wide variety of industries, including automotive, off-highway, machine tool, pulp/paper, aerospace, and utilities.
He has worked with a number of clients, including International Paper, Caterpillar, General Electric, Cummins, John Deere, NASA, Boeing, and Ford Motor Company.
Tim founded ITM in 2001 to help companies reduce costs and improve efficiencies in their product development, manufacturing, and production activities. In 2004 he was awarded a patent on a monitoring, feedback and control process he developed to help ITM's clients reduce energy costs.
Today, ITM provides software development, structural and mechanical testing services, industrial monitoring, strain gauging, and data analysis solutions to clients on six continents. ITM is a recognized National Instruments Gold Alliance Partner.
ITM has helped companies in the pulp/paper, automotive, off highway, aerospace, consumer products, machine tool, medical, and other manufacturing markets realize a wide range of cost savings and other benefits. These include: decreasing energy consumption by up to 40 percent, eliminating costly mechanical failures, and streamlining their product design and testing processes.
ITM's iTestSystem Software (iTS) captures and analyzes data to help engineers proactively identify and solve design and operational problems within their products and systems. Specific applications include:
Road Load Data Acquisition (RLDA) for automotive and off-highway manufacturers;
Process monitoring;
Impact testing and modal analysis;
Production testing;
Vibration analysis (order analysis and Fast Fourier transform, or FFT); and
Strain gauge testing.
Prior to founding ITM, Tim established and managed a division of Manta Corporation focusing on the design and development of test systems, specialty transducers, and sensors. As manager of the division, Tim directed a number of test system projects, including thermal tests on high speed printers, multi-axial load transducers for the agricultural industries, thermal load frame test system for aerospace, and specialty sensor development for NASA's shuttle program.
Tim received his Bachelor's Degree in Mechanical Engineering from Ohio University. He completed post graduate studies in Engineering Science and Mechanics (ESM) at the Virginia Polytechnic Institute (Virginia Tech), with a concentration on vibration and fatigue of mechanical systems.