Rockets, road trips and paper mills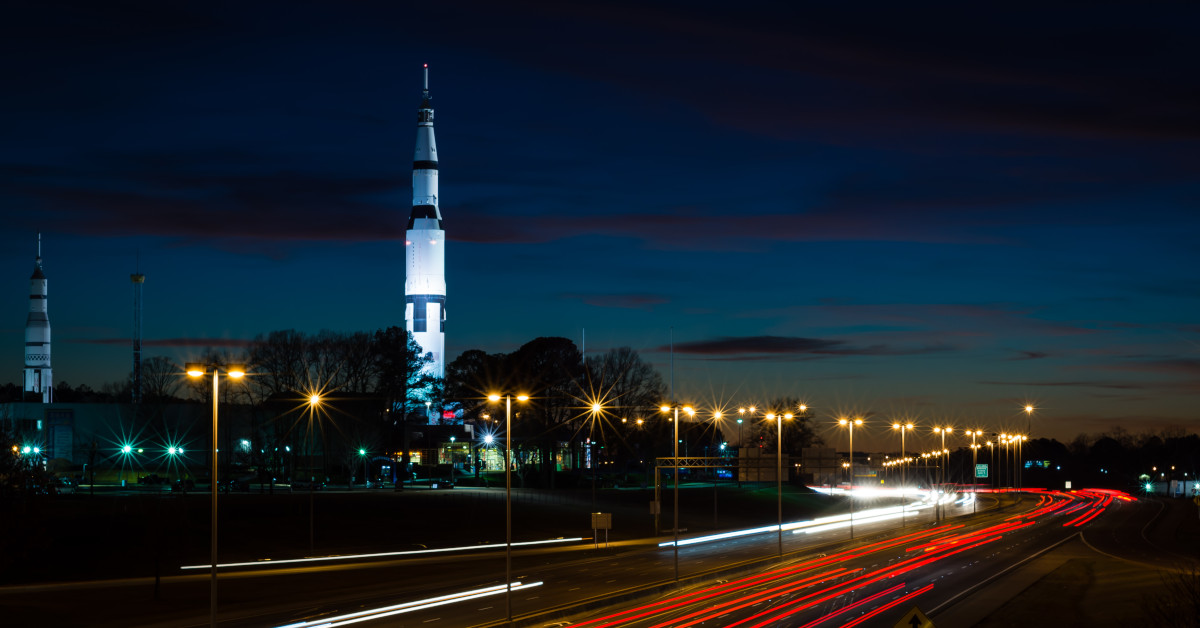 Why an ITM team trekked across Alabama several times in the same week 
Our team should be intimately familiar with the three-hour stretch of I-65 between Prattville and Decatur, Alabama. They drove it four times in about as many days during a recent work trip.  
The team had been on a troubleshooting assignment to a rocket-building NASA partner that needed help with what appeared to be failing sensors. They had no idea that what seemed like a fairly straightforward trip would soon become far more interesting and logistically challenging. One phone call later though, and they were dispatched 166 miles south to a paper mill client. 
Upon arrival, they began commissioning new Acosense technology on the plant's process lines. Integrated Test & Measurement is an exclusive U.S. installer of the Swedish technology that can constantly monitor and analyze liquids inside a pipe with non-invasive clamp-on sensors. 
The small crew proved themselves both flexible and adaptable by pulling double duty as they served both clients for the better part of a week. Rocket work one day. Back in the car. Paper mill the next. Back in the car. And so on until both jobs were complete. The week could serve as a microcosm of the variety of work ITM engineers balance regularly. 
"That was a challenging week for this crew for sure," said ITM President Tim Carlier. "But it was all interesting technology and gave the team a chance to troubleshoot newer equipment. So it was a good learning challenge for us and an example of our dedication to meet the needs of our clients." 
ITM engineers and technicians experience a wide variety of projects and travel opportunities. For some, the real joy is working with their hands on site, while others prefer the more technical activities such as computer assisted design or relying on their social skills during customer interactions. 
Ultimately, we do what it takes to deliver — even when that means burning up the roads in Alabama to get the job done.
For more information about our strain gauging and testing services contact Ryan Welker @ (844) 837-8797.
https://itestsystem.com/wp-content/uploads/2022/07/rocketatnight.jpg
628
1200
Ryan Welker
https://itestsystem.com/wp-content/uploads/2020/05/itmlogo_Horizontal_3x1.png
Ryan Welker
2022-07-25 23:43:36
2023-07-28 21:20:34
Rockets, road trips and paper mills