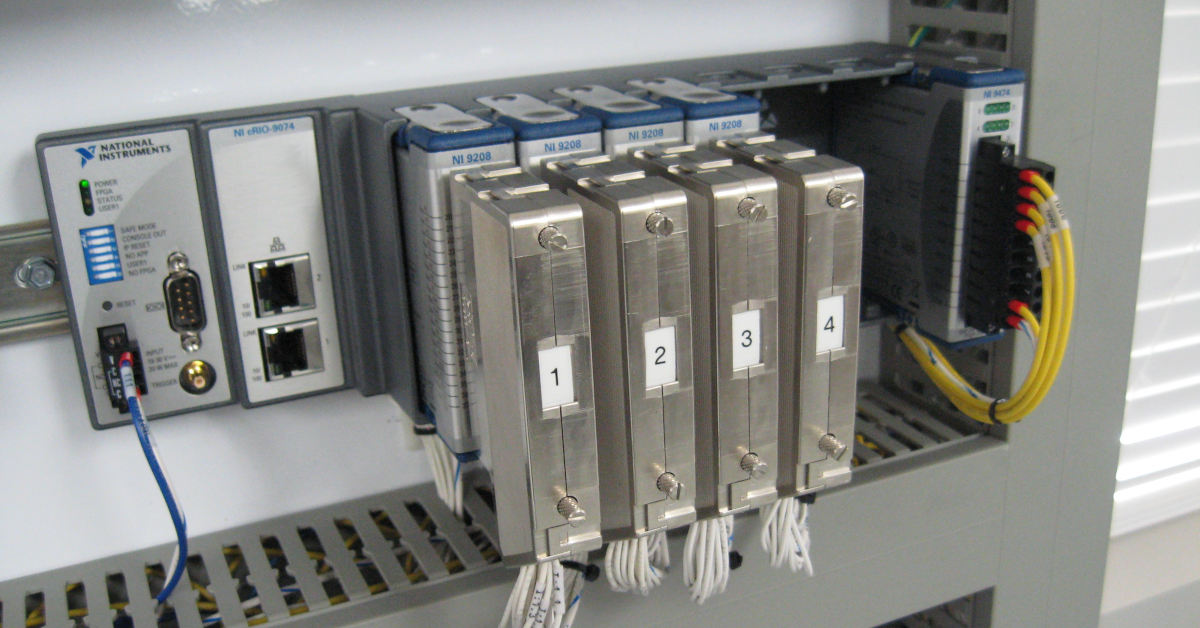 Are you contemplating updates to your industrial monitoring hardware? Perhaps a COVID slowdown has given your team time to finally upgrade to that latest and greatest National Instruments controller.  
Before you make that leap, there's one extremely important factor to consider, and that is the software running your equipment. If your code isn't ready, there is far more to consider than a simple hardware swap, and your crew could be headed toward a serious loss in productivity and efficiency.  
The reality is that production engineers are routinely staring at industrial monitoring equipment that is nearing or reaching end-of-life, and they need to act to prevent unforeseen failures. The team at Integrated Test & Measurement can help with hardware upgrades, but we can also dive into your software to be sure your code is up to date and any customizations that have been made over the years are updated to assure your complex equipment is communicating the way it was designed to and all signals continue to report properly.  
Why is this holistic hardware/software approach recommended when it comes to upgrades? Consider the situation where a client upgrades a control module on a test cell only to find out that the new equipment is no longer compatible with the old software. It is akin to adding a new printer to your desktop computer without upgrading the drivers. Only in this instance, the fix is far more complex than a quick download. The result is that piece of equipment may now need to come offline for an extended time, and if you don't have an in-house spare, your industrial monitoring is about to take a hit.  
ITM has seen an uptick in requests for assistance from clients who are running either outdated hardware, software or both. In some instances, partners may no longer have access to the person who customized their software. But that is no problem for ITM. Our LabVIEW experts are adept at not only understanding these complex software changes but they can clean up your code to simplify future upgrades, too. In other words, if your programming resources are no longer available, look to ITM for support with code enhancements, development and updates. 
One common migration for ITM's industrial monitoring clients, for example, is moving from an older NI CompactRIO to a newer more suped up CompactRIO. A common mistake in this and other instances is underestimating the time it may take to update custom software, so rather than trying to do the work in house, let ITM speed up your process.  
Our experts can travel to your site, evaluate both your equipment and your software running it to develop and implement an upgrade plan that works for your team. Whether that means a slower measured approach or a quick turnaround on a tight deadline, ITM will develop a custom solution that meets your needs. 
https://itestsystem.com/wp-content/uploads/2020/12/cRIO-9074.png
628
1200
Ryan Welker
https://itestsystem.com/wp-content/uploads/2020/05/itmlogo_Horizontal_3x1.png
Ryan Welker
2020-12-08 21:28:27
2023-07-29 00:22:49
Prevent Costly Mistakes on Industrial Monitoring Hardware Updates